Ladakh - the "Little Tibet"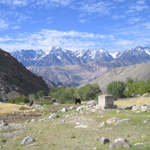 Trekking in the Markha Valley
Since 1974, when Ladakh first became accessible to foreign visitors, this region became the attraction of adventure travelers. Some people call it "Little Tibet" because of its similarity to the country. Yet, travelling to Ladakh is much cheaper!
This itinerary between Ladakh and Zanskar offers a large diversity of landscapes, from the jagged Kongmaru La Pass (5.000 m) to the green oasis of the Markha Valley with breath-taking views of the Karakoram snow-capped peaks. Many scattered high villages, each with irrigated fields of barley and potatoes, add color to this otherwise quite barren environment, and provide the chance to meet the Ladakhi peasants in the simplicity of their daily life. In Markha, there will be an opportunity to visit the old monastery, famous for its paintings.
ITINERARY:
(subject to change without prior notice)
Day 01: Departure
Leave for Delhi.
Day 02: Delhi
Arrive in Delhi, where you will be met and transferred to your hotel. (B&B)
Day 03: Delhi - Leh (3,500 m)
Travel to Leh by air. The afternoon is at your leisure, for example you can take a walk to the colorful city of Leh. Overnight at Leh Hotel.
Day 04: Leh
Free day in Leh. Overnight at Hotel.
Day 05: Leh - Spituk - Zinchen (3,200 m)
We drive 10 km to Spituk, from where we start our trek. We cross the Indus river and enter the Valley of Zinchen River. Near a small village in the valley we will have our first camp after a 4 hr walk.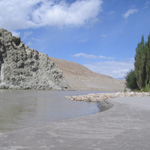 Day 06: Zinchen - Yurutse (3,844 m)
After passing through this beautiful valley, we ascent up to 4,900 m. The way leads for about 3 hrs through very steep zigzags and difficult footpaths. Then, another steep descent to the summer pastures of Stok. Follow the river from Stok up to the base of the Kangri massif. This should take another 2 hrs.
Day 07: Yurutse - Skiu (3,510 m)
From Yurutse, follow the path along the mountainside, then cross a small valley and follow a zigzagging, steep path. Walk past Gandala (4,900 m). Then make a long descent towards Shingo. After 2 hrs descent, arrive in the valley of Markha and then, after a few hundred meters further, you will reach Skiu. Total walking time: 6 to 7 hrs.
Day 08: Skiu - Markha (3,850 m) in 7 h.
From Skiu, follow a good path on the right bank of the Markha River. Here, you find great vegetation. Later, walk through barren plain to arrive at Chaluk. Thereafter, walk along the left bank of the river and, after another crossing, climb towards Markha village. You will find a good camp site beyond the village and near the river. Total walking time: approx. 7 hrs.
Day 09: Markha - Hankar (4,000 m)
Start your trek towards the main valley on the right bank. The path is sometimes difficult because from time to time it is leading through the river bed. On your way, you pass the monastery of Humlung. Then, carry on your trek along the right bank and arrive in Hankar, a small village with a couple of houses. Total walking time: approx. 4 hrs.
Day 10: Hankar - Nimaling (4,650 m)
The path improves and leads across a broad valley on the right side. The valley becomes narrow and higher. Cross the bridge onto the left bank before you reach Tchatchuste. Ascend through pastures to reach Nimaling. This is one of most beautiful high valleys in Ladakh dominated by the Kang Yaze. Total walking time: approx. 4 hrs.
Day 11: Nimaling
Free day in Nimaling to explore the surrounding areas.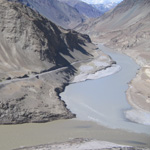 Day 12: Nimaling - Shang Sumdo (3,750 m)
Cross the Markha Valley, and follow a long climb along the mountain side. Then, zigzag road leads towards Kongmarula (5,150m). Follow the steep descent into some gorges, and then keep walking on the left bank to Chukirmo. Thereafter, make a crossing onto the right, then again onto the left bank, and arrive at Shang, a beautiful camp in groves. There is a monastery an hour away from the village. Total walking time: approx. 7 hrs.
Day 13: Shang Sumdo - Hemis (3,600 m) in 3/4 h.
Hemis is the most important monastery of Ladakh, 360 years old. The gigantic Tankha, one of the largest in the world, is displayed once in every 12 years. The last time was in 1992.
Day 14: Hemis - Shey - Thiksey - Leh
We visit Hemis monastery, then drive to Shey Monastery. This one has a 7.5 m copper statue of Buddha plated with gold, the largest of its kind. We drive to Thiksey Monastery, situated on a hill top. There are several temples and wall paintings of Buddha. Close by is the summer palace of the old raja of Leh. This monastery is 800 years old, Silver and Gold statues are seen in it.
Day 15: Leh - Delhi
Travel back to Delhi by plane. Overnight there in a hotel (B&B).
Day 16: Delhi
At leisure in Delhi. Safety day for your international flight. Otherwise overnight at the hotel (B&B).
Day 17: Departure
Transfer to the airport for your flight back home.
Services included
3 Nights hotel (4*) with breakfast in Delhi
12 Days Ladakh Trek on full board
Tents, porters, cooks and horses during the trekking
Flight Delhi - Leh - Delhi
All transfers by private car/coach with local guides
Services not included
Visa and airport tax at Delhi
Lunch and dinner in Delhi
Drinks and tips
Personal expenses
Hints
* Travel time from May to October.
After every meal (three times a day), tea/coffee will be served during the trekking.Apart from this, every morning we provide clients with either boiled water or soft black tea to carry with them on their Thermos Bottle. For the supplement of extra drinks, clients have to buy mineral water themselves which is available at all places.
Recommended equipment list: sleeping bag, a warm jacket, good trekking shoes, sunglasses/sun cream, an insulated bottle for hot drinks and basic medicines.
Maximum luggage weight 20 kg per person. Luggage not needed during the trek can be deposited at the hotel in Kathmandu where it can be claimed after returning from the trek.
There are always 1 or 2 additional porters with the crew who take care of clients who get sick or unable to even carry their daily private luggage.
Shower possibilities every 3-4 days during the trek; no laundry service available.
A prepayment of 25 % has to be paid directly after reconfirmation. Final payment becomes due two months before starting date of the tour.
Demands
Partly challenging, activities such as hiking which may last longer than expected.
Partly difficult terrain or conditions.
If you plan mountain tours, acclimatisation will be required. You have to be sure-footed.
Good health and physical conditions are recommended. Easy adaptation to activities is required.
RATING
DATES
Duration: 17 Days
TERMS & CONDITIONS
DOWNLOADS
RECOMMENDATION